Moving from one place to another can be a time-consuming and stressful experience. That is namely why people spend so much time looking for the ideal home in the first place. Most of us simply prefer to spend years in a nice house or an apartment instead of reliving the nightmarish process of packing and unpacking over and over again. But then there are the so-called "serial movers" who frequently find themselves in a new home. That is usually due to their nomad nature or to a career that requires them to travel a lot and relocate every few months. Here are some key hacks for those of you who classify themselves as serial movers:
Let go of things you don't need
Plan carefully your home relocation
Pack smart
Unpack even smarter
Don't Be a Hoarder, Stay Organized
Collecting items you don't really need can become a real burden when have to relocate to a new home. Do you really need to take your Chinese porcelain collection or your entire book library everywhere you go? Just think of all the work you have to do just to get these things from one place to another. If you do not use or need something regularly, you might as well get rid of it. Deciding what is worth keeping is easier than you think. Just ask yourself which items from your old house you actually use and which you keep for purely sentimental reasons. Don't worry, you don't have to throw away everything that ends up in the pile of unnecessary belongings. Try selling them or just give them to a friend or a relative for safekeeping for a certain period of time. Another great solution for that problem is renting storage space for your least utilized items. Some removal companies also offer storage services to their clients.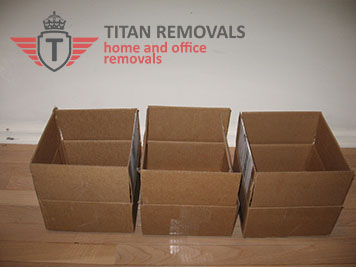 Also, be organized and take time and effort planning your move. Start by making an inventory list and separate your belongings into different categories, like furniture, gardening equipment, electronics and etc. That will help you pack faster. Buy bubble wrap, moving boxes and other packing materials so that you are ready for action. Keep track on the amount of time it usually takes you to complete the different steps of your relocation process. Most importantly, don't throw away the baby with the bathwater. In other words, keep the lists you have made for your next house move, as well as the packing materials you did not get to use before. That will get you one step ahead the next time you have to relocate to a new home.
Living Out of the Boxes
You are probably familiar with the expression "living out of a suitcase." Well, experienced serial movers call that "living out of the boxes." One of the best hacks for people who change homes on a frequent basis is to avoid unpacking all the way. There are some things that can remain in their boxes. Those include books, toys or clothes you do not wear often.  The living-out-of-boxes method will also allow you to enjoy a quicker and smoother relocation the next time around. While it is true that a pile of boxes is not the most attractive interior décor feature, this strategy is incredibly practical. That is especially the case for people who don't mind investing in more specialized packing options. Wardrobe boxes, for instance, are an amazing way to store your clothes in your new home.
The ultimate serial movers hack, however, is calling the pros. Relying on the services of a removal company will make you forget about all the hassle that comes with any house moving. They will take care of things like packing, unpacking, transportation, storage and insurance. That is the perfect solution for people who are too busy to organize everything on their own.