We from Titan Removals know what it takes to prepare and carry out a stress-free and hassle-free relocation. We founded our company several years ago with the sole purpose of providing to our clients man and van services of world class quality. Today we can stand tall and proudly say that we have achieved our goal as we are the most praised and sought contractors in the area when it comes to commercial and domestic removals in Haringey. The overall service quality we deliver is a true benchmark for quality of moving services and we pay attention to the smallest details, knowing that the key for success if hidden in them.
Affordable home moving services anywhere in the N area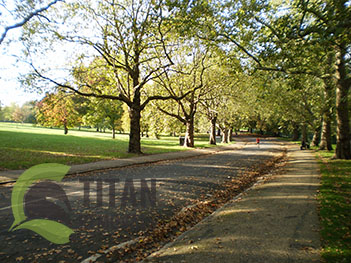 The scale of your residential removal in Haringey, N, won't be an issue as we have the necessary manpower and technical capacity to correctly and flawlessly handle even the most labour intensive and time sensitive jobs. Our packers will take good care of your belongings and will pack them in full accordance with the highest international standards of the man and van industry. For us safety is of our paramount importance, so rest assured that we will use only the finest and most dependable packing supplies and protective gears to prepare your possessions for your upcoming household relocation to, from or across Haringey.
We handle both small and large scale moves in Haringey, N
You don't need to face a full scale moving project in order to benefit from our assistance as we provide single items removals in Haringey, N. We can easily transport items of any size, shapes and weight from point A to point B. Our carriers and drivers are skilled and experienced professionals who will handle the job with flying colours and meet the deadline that you have given us. Please bear in mind that to date we have never failed to miss our time limitations due to the fact that we are always ready to go to the next level and work during the late hours of the day if the job requires it. It is because of this fact that we are credited to be the most punctual man and van company in Haringey.
We have the necessary resources and knowledge to easily and impeccably handle specialised removals in Haringey, N, that involve the packing and transportation of items such as:
Paintings and sculptures
Specialised office and manufacturing equipment
Construction machinery and materials
Vintage furnishings and musical instruments
Glassware and ancient porcelain features
We from Titan Removals provide our Haringey specialised relocation services at the same affordable prices for which we provide all our man and van options. We also form our service fees by taking into account the one of kind parameters of each project for which we are contacted. We have chosen this pricing technique because it allows us to maintain a quality/price ratio which is unrivaled by the other contractors that operate in the area and more importantly to work with rates which are fair and reasonable to both parties.
We will provide you the best packing supplies in the Haringey borough
As we mentioned above we work only with the top quality packing materials and to ease our clients we sell and deliver them, as well. So, if you are looking for top quality packing and protective supplies, give us a call and we will bring them to you at a place and time of your desire. Down below is a table with our most demanded materials and how you can use them.
| | |
| --- | --- |
| Material | Usage |
| Custom build wooden crates | You can use our crates to pack any kind of fragile object. |
| Eco-friendly cardboard moving boxes | Standard boxes which you can use for the packing of common items. 100% reusable. |
| Wardrobe boxes | Specialised cardboard boxes which act as a temporary wardrobe for delicate clothes that then to tear or wrinkle easily |
| Furniture blankets | Cover your furniture and protect their surfaces from unwanted scratches |
| Packing peanuts | Fill the crates or boxes with them and provide an additional protective layer to the objects that you have packed |
You are welcomed to explore our company website in full and learn more detailed information about:
Companies philosophies
Service list
Prices
Work methods
Also don't be timid to give us a call or send us an e-mail with all the questions that are on your mind and to request your personalised quote. Beard in mind that our quotes are free of charge and obligations.
Full coverage of Haringey and the rest of the N postcode area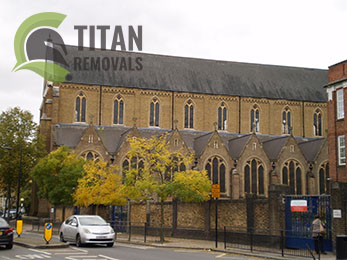 We operate in the London Borough of Haringey, N, which lies in the northern parts of the city. It has a population of about 270.000 people and a density rate of 23.000 people per square mile. The area is home to several well-known places of interest such as Finsbury Park. The green space is one of London's most prominent parks and covers an area of 110 acres of lush green lands. It is often used as a venue for musical events and throughout the years has hosted the concerts of numerous celebrated artists such as Bob Dylan, KISS, Sex Pistols, Oasis and many more.
Alexandra Palace is another prominent London based landmark that lies in the Borough of Haringey, N. It is the second incarnation of the venue as the original building from 1873 was destroyed by fire soon after its construction. The currently edifice was built in 1875 and is often described by architectural experts as one of the most beautiful buildings in the English capital. The palace lies in close proximity to the eponymous Alexandra Park which is classified as a Local Nature Reserve since 2013.
Bruce Castle is another famous structure that is situated in Haringey. The manor house dates back to the 16th century and is named after the House of Bruce which once owned the lands on which it is build. The edifice is one of the oldest English brick houses in the United Kingdom and throughout the years has been the subject of several alteration projects. It has also been the official residence of numerous prominent people such as Sir William Compton and Sir Rowland Hill. Bruce Castle is currently listed as a Grade I building and is one of the city's most visited landmarks by both local and foreign tourists.