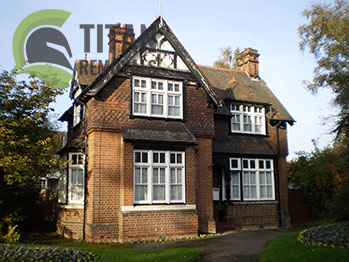 Moving places is a part of life, unfortunately a rather stressful one too. However, things can be made more manageable through using some specialised assistance. We are here to make life easier so entrust your domestic removal to Titan Removals and enjoy a hassle-free, affordable home relocation. We will expertly handle all aspects of the process, so you have less to worry about and the opportunity to deal with more important things that come with moving.
Domestic removals are easy with the best movers in London
Comprehensive coverage and professional approach – we are experienced and skilled in all types of domestic removals in London, either big or small. Our extensive expertise will allow for professional coverage of all needs and wants from start to end. The removal will be planned and organised in the most time and resource efficient way so you are left with money to spare, and a smile.
Packing, labelling, loading and transportation – all of these are essential aspects of any house removal so we deal with them accordingly. All items will be packed, secured and labelled properly so there is nothing missing or damaged during handling and transit. We will take into account any specific requirements like removal of fragile, high value items etc. and make sure everything is

handled properly and delivered intact

.
Qualified manpower – as expected of a professional service provider, we employ qualified manpower, our London removal team are skilled, dedicated and highly organised. The same applies to our professional cargo drivers. Our staff will make sure every stage of the domestic removal in London is going according to plan, schedule and budget, no errors, no delays.
Vehicles and technical capacity – quick and safe transportation is essential this is why we operate and maintain a fleet of specialised removal vehicles of various sizes and load capacity. We also have removal vans fitted with tail lifts so getting those heavy or bulky items on board safely and quickly will not be a problem.
Customisable service and additional options – we aim to cover all customer requirements which may arise during the removal process so things like property cleaning, storage and rubbish removal can be included as part of the relocation, without too many costs or extra fuss.
Pricing, quotes, viewings – fair and adequate pricing is important, to us and to our customers. We aim to offer the best price given the circumstances. Our removal service prices are based on

individually prepared quotes, without any hidden fees

. We will be happy to come out for a job viewing and onsite quotation as to properly estimate the price of your domestic removal in London.
Timing, schedule and completion – with us moving places will be quick and convenient, we maintain week round availability, including public holidays, under flexible hours, which don't get in the way of your commitments. We strive to complete every job within the shortest time possible and avoid any foreseeable delays along the way. However, we do recommend booking your service with us as early as possible, this will also help us make arrangements for any specific requirements you may have.
London is an ancient city, put on the map so to speak by the Romans who conquered and settled there during their first campaign on the British Isles. Londinium is what they called the settlement (now occupied by City of London) and built the first ever bridge that crossed the river Thames, making the new settlement an important nexus, and a river port of major importance. For the next five centuries (when it was abandoned), Londinium was the major commercial centre of Roman Britain. At the time of its founding, the city was quite small by modern standards, as it was roughly the size of Hyde Park.