The sole appropriate course of action when facing a relocation is using professional and meticulously tailored man and van services. We from Titan Removals are fully insured and certified removal technicians and we have the necessary manpower, equipment and knowledge to handle smoothly and swiftly both large and small scale moving projects. We got into the relocation business several years ago and today we are reputed to be the best movers in Hackney being the business with 100% completion ratio.
The locals call us first for removal services!
We are the favorite contractors of the local residents because they know that we provide the best home removals in Hackney, E. To us it doesn't matter whether we have to relocate a small flat, mid-sized house or a large ancestral mansion because we have the resources to easily move any type of residential property. We provide the most reliable household removals in Hackney due to the fact that we work in full transparency and provide constant updates to our client about the progress that is being made. We are also credited to provide the most affordable domestic removals in Hackney, EC, so rest assured that we will be able to easily fit in your moving budget.
Hackney office and commercial moves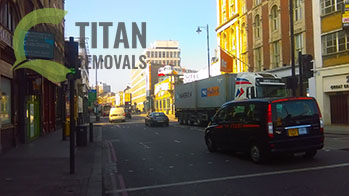 To our knowledge we are one of the few removal contractors in Hackney, E, that have the necessary assets to handle large scale office and commercial relocations. So, if you are moving your business from one place to another, give us a call and we will gladly organise and carry out the entire job from start to finish. After all it is not a fluke that we are known to provide the best business removals in Hackney. Know that we are ready to walk the extra mile and work after hours in order to complete your move in time. It is because of our professional and dedicated attitude that to date we have never failed to meet a deadline and more importantly to match the expectations of our customers.
We will pack and guarantee the safety of your belongings
Our packing services are immensely praised by our clients because we use only the best supplies. In many ways it is because of our packing options that we are known to provide the safest and most dependable removals in Hackney. Our packers have the necessary know-how to built wooden crates in order to provide maximum protection to fragile and delicate items such as:
Works of art
Musical instruments
Vintage glassware
Porcelain items
Antiques
We also use a large selection of protective gear (packing peanuts, furniture blankets, cushions, bubble wrap and etc) in order to add supplementary protection to the items that we hired to move. Bear in mind that we provide our packing services at the same cost effective rates for which we provide all our Hackney removal services.
Safe, affordable and easily accessible storage
While we specialise in man and van services, we also maintain a large selection of additional options such as Hackney storage services. Our facility is open 24/7 and we don't require prior booking for you to rent one of our storage cells. Our units are fitted with the finest security and environmental systems, so rest assured that nothing will happen to your belongings while they are under our custody. You can learn more about our storage services in Hackney, EC, by exploring our company website or giving us a call. Down below we have posted a table with the sizes of our storage cells:
| | |
| --- | --- |
| Type of Storage Cells | Size |
| Small | 5×10 feet |
| Regular | 10×10 feet |
| Large | 10×20 feet |
| Extra Large | 20×20 feet |
Our removal vehicles in Hackney are of world class quality
We have a large armada of new and clean removal vehicles with which we conduct the transportation stages of the removals in Hackney for which we are hired. Our vans are fitted with the latest and most accurate navigational systems while their cargo sections are equipped with safety features such as straps and belts that prevent unwanted falls and bumps during transit. Our fleet consists of the following types of vehicles.
Lorries
Lutton vans
Transit vans
Semi-trucks
Flatbed trucks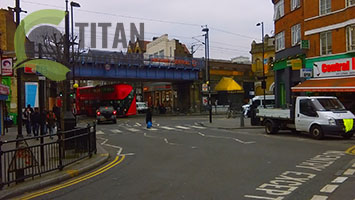 Now that you are convinced that we from Titan Removals are the best man and van experts to entrust your upcoming residential or office removal in Hackney, E, stop wasting valuable time and give us a call so that we can fit you in our flexible work schedule. Also don't be timid to ask our polite and knowledgeable phone operators all the questions that are on your mind and to request your personalised free quote.
Our company is based in the London Borough of Hackney, E, in the northern parts of the city. It covers an area of 7.36 square miles and has an estimate population of 263.000 people. The borough is home to several well known landmarks. The Arcola Theatre is arguably the most famed entertainment venue in Hackney. It was opened in 2000 and from 2010 to 2011 was the subject of a major renovation project. The theatre is credited to be the world's first carbon-neutral entertainment venue.
The Hackney Empire is another immensely popular theatre that is located in the borough. It was opened in 1901 and throughout the years has served numerous purposes. It was originally designed by Frank Matcham as a music hall. The venue was converted into a theatre in 2004 with a reconstruction project that was managed and supervised by Tim Ronalds Architects. It has a capacity of 1275 seats and stages mostly visiting productions.
The Geffrye Museum is one of the area's most visited landmarks with approximately 100.000 visitors per year. It was established in 1914 and is named after Sir Robert Geffrye, a former Lord Mayor of London. The museum is housed in a Grade I building that dates back to the 18th century and is dedicated to the evolution of society and household in the English capital from the 17th century to modern day.

The Sutton House is another prolific museum and heritage structure that attraction both local and foreign travelers. The edifice was commissioned by Sir Ralph Sadleir and was completed during the first half of the 16th century. During the 1990s it was extensively renovated and is currently owned by the National Trust.