Running a business effectively is a hands on affair which takes undivided attention and dedication, running a business ourselves we are well aware of this so when looking to relocate your office or commercial establishment by all means turn to Titan Removals – we know how to handle the project properly and save you time, money and resources. Our professional expertise and punctuality will make all the difference and provide you with streamlined, seamless London office relocation experience.
Efficient office relocations to each part of London
Professional approach, precision and efficiency – we understand that office or business removals need to be completed as quickly as possible, without any delays or errors as every hour of business downtime means lost profits. In light of this we will plan, organise and coordinate the entire project from A to Z, taking into account all specifics and requirements you may have. We will put together a customised service format that wraps around your business and budget needs in full, providing you with an efficient and affordable service all round.

Scheduling, timing, completion

– in order to minimise disruption and downtime for your business, we will schedule and conduct your office relocation in London in a suitable off peak time, this could be weekends, evenings or early mornings depending on what works best for you. We will organise and prepare for each stage of the project in advance so there are no delays or unexpected setbacks, especially important when relocating larger offices and commercial establishments. If there is no option to do the removal out of business hours, we will have it done with the least amount of disruption to other businesses (in the case of office buildings), and your own.

Qualified manpower, technical capacity, materials & equipment

– avoiding errors is not just keeping things on schedule, but also ensuring quick and safe delivery of office equipment and other items destined for removal. This is why, our removal experts in London are made up of specially trained and qualified technicians who handle their work with professional pace, precision and efficiency. Our professional cargo drivers will make sure everything is secured, ready for transit and delivered on time and intact. Our vehicles are specially equipped for the job, including tail lifts so office equipment is loaded quickly and safely on board. For packing and securing of goods and equipment, we use only high durability, industry grade supplies and materials which ensure sufficient protection for the duration of the removal.

Cost efficient relocation service

– our office removal service will not put a strain on your business budget, as a matter of fact we will actually save you money by dealing with everything from start to end, at a reasonable price. We can be called out for a viewing and onsite quotation so that we organise for a cost efficient removal process and offer you the best possible price. We will take into consideration any additional requirements you may have such as office cleaning, storage, rubbish removal etc. and factor those in the price with the fewest possible costs. Our quoted figures do not contain any hidden fees.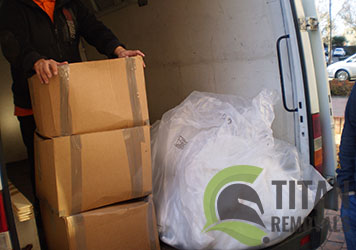 After its establishment by the Romans in the first century, Londinium (as London was known then) was a small fortified port, though of high commercial importance. Local tribes, led by powerful and aggressive chiefs and warlords of course attacked the fort and expelled the Roman garrison station there to protect the settlement. Tables turned however, and only a decade later, Romans were back in control of the port, with the fortification now rebuilt stronger and much more impenetrable. This time around London was rebuilt as a planned Roman city. The initial battle which the Romans lost, is historically known as the Battle of Watling Street.