All of us dream for the perfect vacation and we get really excited when it's near. Depending on our wishes and prefers, there are so many different options for relaxation or interesting activities. Usually holidays are the time when we travel the most but it could be due to a various reasons such as:
Spa & relax
Hiking
Tourism
Sunbathing
Cuisine
Nature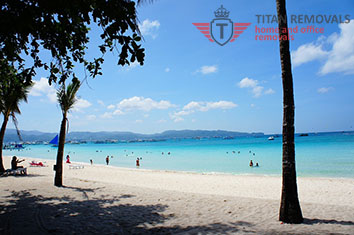 Some people prefer to stay in a fancy hotel where you can combine your relax and entertainment without going out of the place. These four or five stars hotels typically offer you the same services such as spa procedures, pool, fitness, internet connection, animators, all-inclusive and really good rooms. There is a great number of people who admire such vacation and it's completely normal for extremely busy ones. Usually this kind of men and women prefer to do absolutely nothing and this is their way to prepare for the next couple of business months. Some of these individuals couldn't be seen hiking or fishing. You can do whatever makes you feel good so you can forget about work or the crowded city. But sometimes one vacation is not enough for both rest and household duties. Imagine how good it will be to have your relocation project done by the end of your holiday. Today there are reliable removals companies which offers you to do everything for you and in addition you are able to track their work. So while you are sunbathing, professional movers pack, load and transport your property and you are ready to move in when you come back.
On the other hand, there are people who don't really care about the hotel in which are staying. It could be even a small house, a tent, a hut or something with roof. For these adventurers it's important to spend some quality time in the nature and to enjoy its tranquility. You can recognise these people by their enormous backpacks, mountain boots, energy and spirit. Well, to climb a mountain top or to walk 15 miles per day, is not always the best relaxation method. However if you are well prepared for such experience you will be surprised how energised you will feel when you have your goal accomplished. Remember that travelling is always beneficial because while you are exploring you are learning. You can expect some insects, no gourmet meals and moody weather, but these are all part of the fun.
A third type of people will do everything for a cruise tour on a tremendous ship with more services than 5 stars hotels. This kind of tourism offers you not only luxury but also the opportunity to visit a lot of different countries. Usually these ships stops by big cities and passengers are allowed to explore and to go on a short side trips. If you are not afraid of travelling by ship on a long distance, you should try such undertaking. It's not so uncommon to fell in love with the place and to decide to move there.