Moving mistakes are common in people who have no moving experience. However, there are ways to avoid those mistakes and move your belongings in a safe and quick way. Check out the following list of mistakes people make when moving.
Not planning and organizing
You should plan every step of your removal process about 3 months before your removal date. Make a schedule, create a budget plan, hire movers, take care of paper work, etc. proper planning is the key to having a successful removal and a positive moving experience. If you think you are not up to this task, hire professional moving company, like Titan Removals, for your removal in Redbridge for example, that will take care of planning and other tasks concerning removal.
Not shopping around for a moving company
Sometimes people who move have no time to research moving companies and get several quotes, or on-site estimates. For a successful removal, you need to get quotes from multiple moving companies. You have so many choices but competition is fierce and if you do proper research you will find a company that will meet your requirements at affordable rate. Take your time and check testimonials, references and customer reviews, removal history, quotes, ask your friends for recommendation, check if they are licenced and DOT registered, etc.
Hiring the cheapest moving company
Yes, we all want to save money when hiring a moving company, but hiring the company that is the cheapest is not the right solution. This is the easiest way to get scammed. You get your rate, but suddenly additional fees and charges start piling up. You end up paying double and they will return your belongings after you pay the bill. Be careful and, as mentioned above, do a thorough research of the moving company and try not to hire the one that offer cheap removals.
Packing day before the removal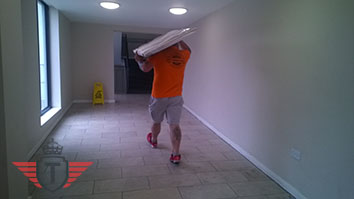 This is probably the most common moving mistake. Packing requires time and preparations and you cannot pack everything one day before removal. You should start packing two weeks before removal, at least. First you need to figure out how much packing material you will need and how to pack and wrap your belongings, especially fragile items. It is recommended that you check tips on packing for removal to get the job done timely and properly.
Not moving valuable and irreplaceable items with you
Another common moving mistake people make is deciding to load their valuable and irreplaceable items onto the moving truck instead of keeping them close to themselves. Such items, such as silverware, jewellery, important documents, and other should be in kept safe in your car during removal. This is because the insurance will not cover the cost of such items in case they get lost, damaged or stolen.
Signing the contract without understanding it
Rule #1: never sign a document you haven't read and understood
Rule #2: ask for a contract few days before removal
Rule #3: if necessary, ask for help when it comes to understanding
Rule #4: never sigh a blank document
Rule #5: read everything, including the fine print