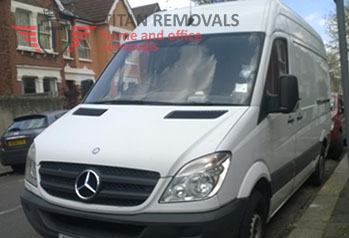 In ninety percent of the time, large items are part of home and office removal projects. Whether it be a king size mattress, a large wardrobe or a two door fridge, there is at least one oversized or heavy items that poses a challenge to shift. Dealing with bulky or heavy items is nothing new for most professional removal companies in London, so if your home or office removal requires handling such objects by all means let the movers deal with that as they have required skills and expertise. There are other ways to deal effectively with large items – like for instance, don't make them part of the removal. On many occasions, it is easier and more efficient to ditch the item, or dispose of it in favour of buying a new one after moving in. So the question about oversized items really boils down to remove or to dispose.
Large items of value, which are to be relocated properly
If people wish to take certain large objects along, and make them part of the removal there are a number of ways to do this. Usually the removal teams will determine which the most suitable option is given the size and weight of the item.
Disassembly and removal in pieces

– this is usually a good solution provided the object can be dismantled and transported safely in pieces. This is a suitable option when relocating various pieces of furniture. However, some furniture cannot be or shouldn't be taken apart as it cannot be put back together. If unsure, by all means consult with your removal team before doing any disassembly on your own.

Securing and transporting as one piece

– there are many instances where a given item cannot be taken apart for a safer and more efficient removal, this is the case with fridges, washing machines etc. In one such situation it is best to pack and secure the item so to avoid damage during handling and transit. Most removal companies use various size and weight dollies or trollies to shift, load and offload such heavy or large sized items without causing damage or injury.
Large items which aren't of particular value, and can be disposed of
In many instanced shifting certain large or heavy items is inefficient, risky and downright uneconomical. If that's the case, then it is best to dispose of the object and save yourself time and resources. Most professional removal companies in London can organise for a quick and efficient waste removal to be carried out alongside your home or office move. This will save you time, effort and money from dealing with the disposal on your own. If the selected removal company doesn't provide a waste disposal service, households and commercial establishments can turn to local councils for collection and disposal of various bulky, or oversized items such as mattresses, redundant appliances, unwanted furniture and many more. This however is a paid service, and usually bounded by certain terms and conditions. Keep in mind that some councils only collect large waste items in a specific day and time of each week or month.