The moving day has arrived. Now that you are all packed up and ready for the movers to come, you are probably wondering if every is taken care of. Perhaps certain tasks are overlooked or you haven't prepared completely in a psychological sense and you just need some advice on how to reduce the stress during this important day.
Following is a list of things most people forget on their moving day, which can create a hassle and additional stress.
Get up early and dress appropriately
To prepare for the moving day, it is recommended that you get up early, take a shower and wear some old clothes appropriate for moving tasks. You need to have comfortable shirt and pants so that you avoid any injury risks or other inconvenient situation when finishing up packing or other tasks.
2.     Ensure a parking space for the movers
Whether you are moving on your own or you are hiring a professional moving company, you need to think about the parking space for the moving truck. You need to let your neighbours know that you are moving and that you will probably need the front parking spaces or back alley or whatever space is convenient for the loading. This should be taken care of especially if you are hiring movers. Make sure the truck is parked as close to your both current and new home as possible because the movers might charge you more for carrying your stuff down the street. It is called a long carry. So, make sure there is enough space for the moving truck to park and also, make sure that it can park as close to the new home as possible.
Cash instead of credit cards
On the moving day, you should have some cash on you because you won't probably have enough time to run to the bank at the last minute. You will need to tip the movers. Movers and packers at Titan Removals will do an amazing job and your will want to tip them. You should have some for snacks and drinks. Who knows what else might come up? So be prepared to avoid any additional stress and discomfort.
The keys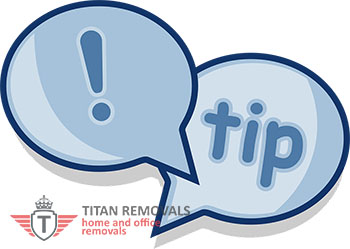 When changing houses, it is your obligation to leave the keys of your house behind. If you are renting, make sure you get all the copies and return them to the landlord. If you are the owner, talk to the new owners or your real estate agent. Also, make sure you have the keys to your new place ready before you get there. Most movers will charge you extra for waiting until you are finally ready for the next step.
Let your neighbours know about your removal
This point has been mentioned above, but notifying your neighbours is a must for more other reasons. Perhaps they already know, but your neighbours should be aware that you are planning to move that day so that both of you avoid any inconvenience. They should know that you will be needing a parking space, but perhaps they also have some plans and they didn't count on yours. Perhaps they will also need it as they are expecting a delivery or they are planning some work around the house or something. So, notify them to avoid any unpleasant situations.