Okay, so the year is coming to an end and you are currently moving to a new house and you are already contemplating on how you should celebrate all the good things that happened to you throughout the last twelve months. An excellent way to rejoice a great year is to have a vacation and celebrate the holidays abroad.
As soon as you have arranged the final details of your removal and paid the contractors that provided you removal services, start planning your upcoming trip by drafting a list of potential destination. Think whether you want to be at a sunny and warm place such as Spain, Morocco or South America or a location that is renowned for its Christmas ambiance such as Germany, Czech Republic or Austria.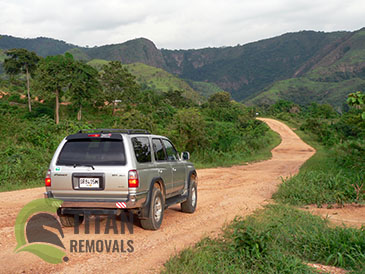 Then designate a traveling budge and use it to filter out all possible destinations from the impossible ones. For example a trip to any South American country would be more expensive than a vacation to Austria. When you are drafting your budget, make sure that you will an emergency buffer that will allow you to cover unexpected costs during your trip.
Your next step should be to rent a flat or book hotel rooms. It is very important that you find comfortable accommodations for your vacation as the main goal is for you and your family to rest and relax. You can learn more about the local hotels and apartments by visiting traveling websites and reading customer comments. Always scout several establishments before you make a final decision and last but not least, always consult with your spouse.
There is no point into going to a foreign country is you are going to celebrate the holidays within the rented flat or hotel room. So, get online and learn more about want the locals do during the winter holidays. Also, reconnoiter several restaurants that have holiday programs and book a table for you and your family. Learn in advance at what hour and which square the Christmas tree will be lit, so that you can witness it.
Seek out a place where you can leave your children for several hours, so that you and your spouse and go and buy gifts. Once again, do not opt for the first establishment that you find. Scout several and contact the one that appears to be the most trustworthy, after all you will be leaving your children. If your kids are big enough you can give them money to go and explore the city or village while you are shopping.
Now that you have set everything in motion, book flight tickets at a day and time that best suit your schedule and announce the news to your family. Before you leave take the time to learn basic words and phrases in the local tongue so that you can communicate more easily with the local denizens and make new friends.
The last thing that you should do before you leave for your new adventure is to pack your bags and remember to have a great time.