Home removals are complex. They require a lot of time, energy and devotion in order to manage all the logistics that come with them. There is no room for mistakes here – they are only going to make your experience more stressful and unpleasant. So do not make the following top moving-related mistakes:
Thinking that hiring a professional moving company would be too expensive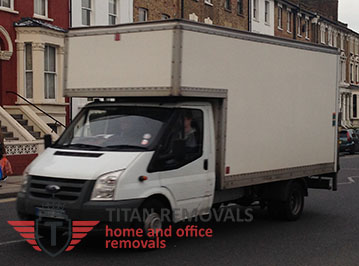 Moving contractors all across the country are showing a significant increase in business these days. This should show you how many people realize the simple truth that nothing is able to substitute a good removal service, no matter how tight your budget is. Actually, experience shows that attempting to handle all moving-related tasks on your own would come out as being far more expensive than hiring professionals to take care of them. If you are afraid that your budget is too tight, you can always request quotes from several contractors operating in your area, thus finding out which one offers the lowest rates. What is more, movers often work on mid-week and special day discounts, so you can always tailor and schedule your relocation around such a day.
No, it is not. It is neither just another pre-move task that you should cross off your to-do list. Making your goods road worthy is the most important aspect of your project. So you should start thinking about how you are going to pack and prepare your things immediately after you decide to move. Do not try to save money off packing – get the highest quality moving boxes, labels, tape and markers and get the job done properly. Remember that color-coding is your friend. If you find out that you do not have the time or the energy to tackle the packing process properly, then ask your moving company for help, or at least tips on how to manage the whole process easier.
Your friends are going to readily help you
We are not saying that you cannot count on your closest people, but you should have in mind that home moving is a very strenuous and time-consuming job. On the other hand, your friends have lives and responsibilities too, so they might just not be able to do what you ask them to. In order to maximize the chances of a positive answer when you call a friend to help with your upcoming relocation, you should get in touch with them as early as possible. If they are good friends, you will give them enough advanced notice to arrange their schedule properly. Make sure that you show respect and understanding towards those who turn you down, and of course gratitude to those who show up. In the best case scenario however, it would be much more reasonable to have your upcoming moving project carried out by a team of licensed professional movers. It would be the easiest and most sensible way to get the job done, and will cause you the least trouble too.