Relocating is a big ordeal but many people find something to be happy about when it comes to moving. If you are just moving to a new apartment it is understandable for you to be hyped because you might look at it as a new beginning. Others hate packing and unpacking as well as dealing with moving and assembling furniture.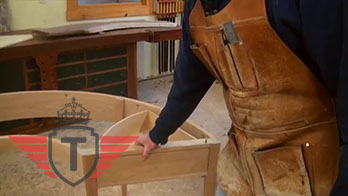 Well, if you are going to be occupying a brand new place then it is probably empty. It will be up to you to furnish it and arrange everything. This means that you will need to spend hours choosing the new stuff and then ordering it from one or more furniture stores. All of that is fine but you do realise that most of the furniture usually doesn't come assembled unless you buy from an antique store, right? After you have everything delivered to you, you will now need to unpack it and follow the instructions that come with the manual provided. Stores such as IKEA have created a blossoming business with light furniture that the customer needs to assemble at home. They've taken it to a whole new level nowadays by making you assemble even the smallest of parts that they could have done easily. Their furniture resembles the toy you find inside of a Kinder Surprise. Many people on the Internet make fun of IKEA and that was visible especially around their anniversary. A user had posed a photo of a broken egg in a bowl, a couple of spoons of flour, some water in a glass along with a box of sugar and some forks and a rolling pin. The photo had the caption "Here IKEA, I made you a cake for your birthday". It was a witty way of showing how the store just gives you the parts and expects you to do the whole work.
Many furniture chains will give you a hand with the assembling but it will most likely cost you extra. If you don't want to pay than you need to read carefully or simply call a couple of friends or relatives. This way you can make a day out of it if nothing else.
As you move the removal companies might offer furniture assembly as a service too. These movers nowadays are very functional and they don't only transport goods for you. They clean and dispose of waste, they also help you pack and unpack. In fact some of them specialise in furniture assembly and might even have this type of assistance included in the price. When you hire a company ask them for their full range of services and see what offers they have for you.
If you feel confident enough, then by all means tackle this challenge yourself. After you put together one or two wardrobes and beds you will have decent enough knowledge and should be able to handle this task easily. It's up to you to decide how much fun you will have doing it – if it is not enjoyable, then leave it to the pros.