There are many studies out there that indicate moving homes is among the most stressful and strenuous endeavors an ordinary man goes through in their life these days. Because of this, and other related factors (people actually do not like change) there is a term called Post Relocation Depression. It is much more serious than feeling down once all the boxes are unpacked. And it should be approached seriously. So, here are several things that you can do in order to avoid falling into the pit of this ugly monster.
Properly prepare in advance
The key factor is to make sure that your actual removal goes as smoothly as possible. Thus you will have little to worry about and the general stress-level from the experience is relatively low. The secret to success is to prepare properly in advance:
Fix the moving date
Find a proper moving company
Get down to packing as soon as possible and tackle just a room at a time
Do not leave anything for the last moment.
Make yourself at home
Once you have arrived at the new place, do not leave the boxes lying around unpacked for a long period of time. The best way to avoid post relocation depression is to create a familiar environment as soon as possible. The bedroom is a good place to start, because believe it or not, it is the place where you are spending the most time in. It is important to lay your head to rest in a familiar and cozy place.
A man is a creature of habit
You need to make yourself believe that nothing that much has changed, even if you do not feel like it. The best way to do that is to take up old habits immediately, instead of waiting to settle down. No matter whether we are talking about going jogging every evening, reading a book an hour you go to sleep, or getting together with friends every Friday night. You should trick your brain that your life has not changed that much, even if the relocation was a major one – to a new city, or even a country. This will keep your stress-level at bay and guarantee that you would be avoiding the darkest days of the post relocation depression.
Immerse yourself in your new area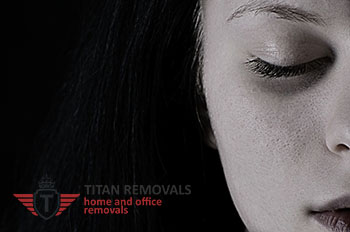 In case you are in a new, unfamiliar city, or even neighbourhood, just go out and see that they have to offer to you. Check out what the good bars and restaurants in your area are. Go to a museum, see the local amenities and landmarks or just walk around. You will feel much better for sure, especially when you find those locations that you actually like and would frequent in the future as well.
Do not lose touch
Make an effort to maintain the meaningful relationships in your life. Family, friends and loved ones are here for you unconditionally at all times, so just pick up the phone and call them. If you are feeling down, they would know how to pick you up.